PROGRAMME
AYMAVILLES (AOSTA): 27-28-29 & 30 JUNE 2013
Check-In & Meeting Point at sport centre area - Frazione Moulins - 11010 Aymavilles
- GPS: : N 45° 42' 9" E 7° 14' 3"- Please follow GWEF roadsign
Thursday
27th june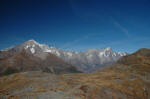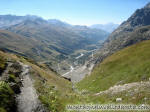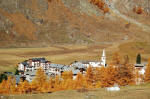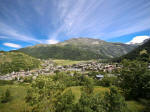 Clicca sopra
h:14:30: Departure of the tour – Km 173- leaving Aymavilles in the direction of Saint-Marcelwe climb to the Le Druges at an altitude of 1650 metres.. if it is clear there is an awe inspiring panorama. One can see all the way to Monte Bianco, Il Cervino and the Catens Rosa, all at the same time! We decend to Fenis on secondary roads through forests at low speeds we pass through Chambave then climb again to Col Del Sanpanteleone at 1850 metres. Pasasing these peaks we decend to Brusson anly to climb once more to Challand-Saint- Amselme heading to the final peak at Col De Zuccore at 1750 metres...decending towards Emarese we again pass Saint-Vincent and finally return to the base camp. Returning to Aymavilles and buffet offered by Motor America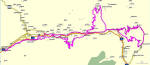 [ Open with Garmin MapSource ]
h. 19:00: Inscription closes
h. 20:00: - Folk Band "La Clicca " - www.laclicca.it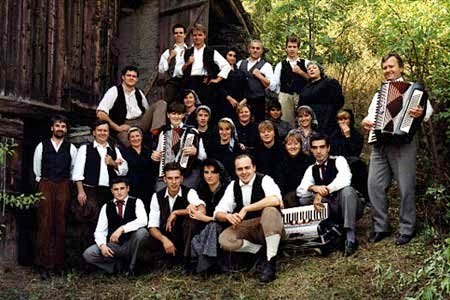 Friday 28th june
h. 09:00: Inscription opens

h: 09:30: Departure of the Grand Tour in the direction of Villeneuve – Km 200. We begin climbing following the Strada dei Salassi. A road, as you can deduce from the name, was built in the pre-Roman era. A road with beautiful panoramas of around 40Kmtravelling always above 1200metres altitude. Being a mountain road there are many spectacular curves. After the strada dei Salassi we arrive in Gignod to climb again to Buthier, in the middle of the woods. We continue towards Etroblues on the opposite side of the valley that we previoiusly climbed, we pass through the town of Allen, towards Doues, still on secondary roads above 1000 metres travelling slowly and encountering little traffic.We decend to towards Valpellinjne and then climb once more to Ollomont to vist the mines of Fontina and to have tastings priced at €1.50. Departing once more we decend towards the town of Roisan passing that of Saint-Christophe and begin to climb the Strada di Quart in the direction of San- Barthelemy at an altitude of 1650 metres. Returning to Aymavilles

Clicca sopra

h. 14:30: We leave again by the road to Quart, direction San- Barthθlemy at 1650 metres, then we decend to Nus and continue towards Saint – Marcel passing the community of Brissogne and Pollein at the junction in Charvensod we climb towards Peroulaz at 1550 metres decending then to Gressan and returning to Aymavilles.
h. 19:00: Inscription closes

h. 21:15: An evening of music with "La Bottega dei Sogni", in the tradition of the Carnival of Venice, its masks and its customs, "La Bottega dei Sogni" propose a fantastic show that joins dance, theatre and mimica.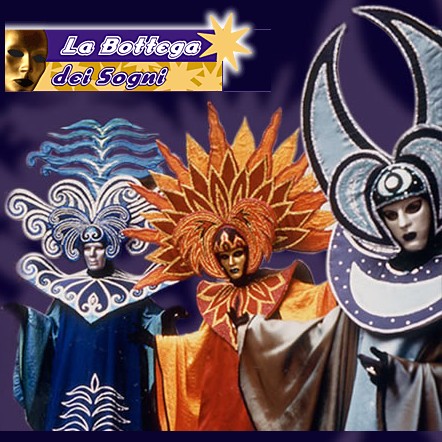 Saturday 29th july
h. 09:00: Inscription opens

h. 10.00: Tour of Monte bianco – Km 140 Departure from Aymavilles towards monte bianco travelling through Val Ferret. A valley in the foothils of Monte Bianco. From here we decende and climb in the direction of La Thuile towards the Col San Carlo. Dropping from Col San Carlo we climb towards Rheme-Notre-Dame in the foothills of Gran Paradiso. Dropping from the valley, those who wish, can stop at the animal park and visit a shop of object made in wood characteristic of the valley. The others may continue directly back to Aymavilles
.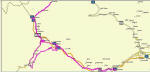 [

Open with Garmin MapSource ]
h. 12.30: Return to the site for the lunch

h. 16:00: Preparation for the Parade of Nations in the area arranged for this event.

h. 16:30: Departure of the Parade of Nations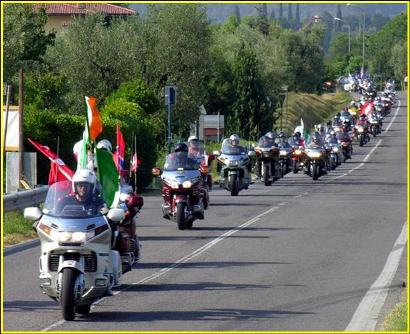 Inscription closes

h. 19:00: Chorus "Sant'Orso" - www.corosantorso.com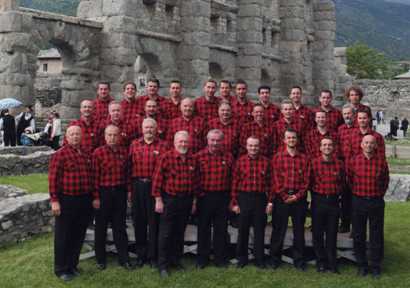 Sunday 30th june
INFO Area
On the Treffen site there will be suppliers of accessories and spares for our mythical Goldwings! Emergency mechanic services and first aid post.
Read the Disclaimer: Click Here

INSCRIPTION CHARGER
| | |
| --- | --- |
| GWEF member | Dirver Euro 40,oo - Passenger Euro 40,oo |
| NON GWEF member | Driver Euro 60,oo - Passenger Euro 60,oo |
| Under 16 | Gratis |
This Treffen is operated under GWEF rules and is reserved only for Goldwing motorcycles
GWEF Members must present their 2012 membership card. No Card = No Reduction. Payment is ONLY accepted in Cash Euro. No other currency or credit cards will be accepted
Int.l Coordinators
Interrep
Segretario
Sergio Mulazzi

320.3298666
Luca De Biase

320.3298665

Christian Leoni

335 1448831